A Word From Our President: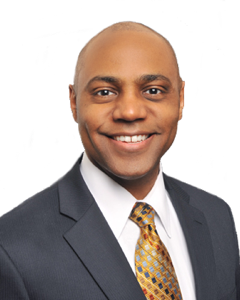 As the new school year starts, I'd like to reflect on how quickly time passes:
My daughter is entering into her freshman year of high school and I can't believe it! It seems just like yesterday that I was holding this little girl in the palm of my hands and two days later she's entering high school. And as you all know, the preparing and planning (emotionally, financially, physically and spiritually) doesn't stop there! College, yes, college will be here before we know it.
If you're anything like me, we may not have any regrets in life, but hindsight is 20/20 and one thing I've realized is that time is not waiting for anyone.
I want to encourage everyone reading this message to seek your goals now and not "tomorrow" because time is not on our side regardless of how young you are.

In a blink of an eye you will be 50 or 60 or 70 or 80+ years young and if you put your goals in idle mode instead of driving towards your dreams then there's a greater chance of not grasping what you want to accomplish in your life and in your business. Which ultimately may lead to regret.
Like all parents I have aspirations, dreams, and goals for my daughter. STANFORD. Some will be realized, some will not. I don't know what the future holds for her, and you don't know what the future holds for your children.
Sometimes we don't know what the future holds for our personal lives, but the one great thing about being in business is you can work towards accomplishing a specific goal.
The mission for Office Building Brokers is to provide world class service to all of our customers and clients and help them achieve their personal and business goals.
I want to thank everyone who we've had the pleasure of working with in accomplishing your goals in every aspect of your life.
Have an awesome day and an even better year.

John